Outstanding Professors and Researchers
Foreign-born outstanding professors and researchers may obtain permanent residence in the United States without having to undergo the labor certification (PERM) process.
To be considered outstanding, a professor or researcher must be internationally recognized as outstanding in his or her academic area and must meet certain other requirements such as three years teaching or research experience in the field and arriving to take a tenure or tenure-track position or comparable research position at a university or other institution of higher education.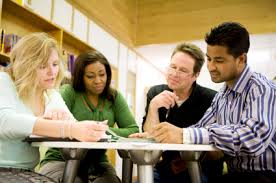 If the employer is a private company rather than a university or educational institution, the department, division, or institute of the private employer must employ at least three persons full time in research activities and have achieved documented accomplishments in an academic field.

"Dear Carl, I just received my green card in mail. I wish you could see what a great joy and happiness your work brought to my wife, my old parents who live with me and myself. It was a kind of celebration in our family that I hadn't seen for many years, even my 6-year-old daughter who has no idea what a green card is was jumping up and down seeing others so happy! "… (More client reviews…)
SUCCESS STORIES
RELATED PAGES
To qualify as "outstanding", a professor or researcher needs to satisfy a minimum of two of the following criteria:
Documentation of the alien's receipt of major prizes or awards for outstanding achievement in the academic field;
Documentation of the alien's membership in associations in the academic field which require outstanding achievements of their members;
Published material in professional publications written by others about the alien's work in the academic field. Such material shall include the title, date, and author of the material, and any necessary translation;
Evidence of the alien's participation, either individually or on a panel, as the judge of the work of others in the same or an allied academic field;
Evidence of the alien's original scientific or scholarly research contributions to the academic field; or
Evidence of the alien's authorship of scholarly books or articles (in scholarly journals with international circulation) in the academic field.