Freedom of Information Act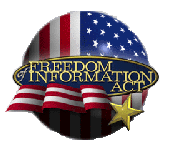 This page shows you how to obtain your immigration file from the government by submitting a Freedom of Information Act (FOIA).
This can be very handy when you want to apply for an immigration benefit, and have had some dealings with the agency in the past.  Handier still if you are in removal proceedings before an Immigration Judge.
Imagine that you once applied for asylum, but you stopped renewing you employment card years ago. Now you are married to a citizen of the U.S. and have a citizen child, and you want to apply for permanent residence. Your file might reveal that you are under a final order of deportation, that the Judge "administratively closed" your case, or that your case never went to court at all. You definitely want to know what happened to your application BEFORE you apply for a green card.
Reviewing your government file is like taking a peek at your opponent's cards before you place your bet.

"I can honestly say that Mr. Carl Shusterman and his team are probably the best in the business when it comes to immigration matters. Carl's greatest asset is his prior work experience as a former INS prosecutor. My family and I were on the verge of being deported from the United States. Because of Carl's expertise and dedication, not only are we allowed to remain in this country permanently but are on path of obtaining citizenship…" (More client reviews…)
This page is divided into the following subtopics:
The Benefits of Using FOIA
FOIA Laws and Litigation
Citizenship and Immigration Service (USCIS)
Department of Homeland Security (DHS)
Immigration and Customs Enforcement (ICE)
Customs and Border Protection (CBP)
Executive Office for Immigration Review (EOIR)
Department of Justice (DOJ)
Department of State (DOS)
Department of Labor (DOL)
Social Security Administration (SSA)
PRACTICE ADVISORY FROM THE
AMERICAN IMMIGRATION LAW FOUNDATION (AILF)