Immigration Forms – USCIS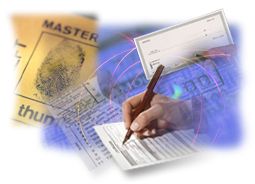 We link to dozens of USCIS immigration forms. Whether you wish to apply for deferred action, a temporary working status, for permanent residence or for a waiver, change of status or extension of status, you can download the proper form for free by using the chart below. We also link to forms for reporting a change of address, asylum, immigration bonds, affidavits of support, follow to join, requests for premium processing, etc.
If you can not find the form you are looking for on the chart below, please click on the first entry on the chart entitled "USCIS Forms List" and you will be taken directly to the USCIS web site.
If the form you require relates to U.S. citizenship or naturalization, we link to these forms from another table.
"I endorse this lawyer's work. I've known Carl professionally for many years. He is highly respected within the immigration bar. Carl's online site reflects his knowledge – and his generosity with the public and with the bar. Knowledge, hard work, and empathy combine in Carl to the benefit of his clients and the profession."(More attorney endorsements…)

- Jay Solomon, Immigration Attorney, Atlanta, GA
Form
Description
USCIS Forms
USCIS Forms List
AR-11
Change of Address
AR-11SR
Change of Address – Special Registration
G-28
Notice of Entry of Appearance as Attorney or Representative
G-146
Verification of Voluntary Departure
G-281
Notice of Entry of Appearance as Attorney in Matters Outside the Geographical Confines of the U.S.
G-325
Biographic Information
G-325A
Biographic Information
G-325B
Biographic Information
G-325C
Biographic Information
G-639
Freedom of Information/Privacy Act Request
G-845
Verification Request (Non-SAVE Agencies)
G-845S
Document Verification Request (SAVE Agencies)
G-884
Return of Original Documents
G-1041
Genealogy Index Search Request
G-1041A
Genealogy Records Request
G-1145
E-Notification of Application/Petition Acceptance
I-9
Employment Eligibility Verification
I-9CNMI
Employment Eligibility Verification CNMI
I-68
Canadian Border Boat Landing Permit
I-90
Application to Replace Alien Registration Card
I-102
Application for Nonimmigrant Arrival-Departure Document
I-129
Petition for Nonimmigrant Worker
I-129F
Petition for Alien Fiance(e)
I-129S
Nonimmigrant Petition Based on Blanket L Petition
I-130
Petition for Alien Relative
I-131
Application for Travel Document
I-134
Affidavit of Support
I-140
Immigrant Petition for Alien Worker
I-191
Application for Permission to Return to an Unrelinquished Domicile
I-192
Application for Advance Permission to Enter as Nonimmigrant
I-193
Application for Waiver of Passport and/or Visa
I-212
Application for Permission to Reapply for Admission into the United States After Deportation or Removal
I-243
Application for Removal
I-246
Application for Stay of Deportation or Removal
I-290B
Notice of Appeal to Administrative Appeals Unit
I-352
Immigration Bond
I-360
Petition for Amerasian, Widow or Special Immigrant
I-361
Affidavit for Financial Report and Intent to Petition for Legal Custody
I-363
Request to Enforce Affidavit of Financial Support and Intent to Petition for Legal Custody for P.L. 97-359 Amerasian
I-395
Affidavit in Lieu of Lost Receipt of U.S. INS for Collateral Accepted as Security
I-407
Abandonment of Lawful Permanent Resident Status
I-408
Application to Pay Off or Discharge Alien Crew
I-485
Application For Adjustment of Status to Permanent Resident
I-485 Supp. A
Application For Adjustment of Status (Supplement A)
I-485 Supp. B
Form I-485 Instructions (NACARA)
I-485 Supp. C
Instructions to Supplement C to Form I-485 (HRIFA)
I-508
Waiver of Rights, Privileges, Exemptions and Immunities (Under Section 247(b) of the INA)
I-508F
Waiver of Rights, Privileges, Exemptions, and Immunities
I-526
Immigrant Petition by Alien Entrepreneur
I-539
Application to Extend/Change Nonimmigrant Status
I-539 Supp A
Additional Instructions for V Visa
I-566
Inter-Agency Record of Individual Requesting Inter-Agency Record of Individual Requesting Change/Adjustment to or from A or G Status
I-589
Request for Asylum
I-600
Petition to Classify Orphan as Immediate Relative
I-600A
Application for Advance Processing of Orphan Petition
I-601
Application for Waiver of Grounds of Excludability
I-601A
Application for Provisional Unlawful Presence Waiver
I-602
Application by Refugee for Waiver of Grounds of Excludability
I-612
Application for Waiver Foreign Residency Requirement Under Section 212(e),INA
I-643
Health and Human Services Statistical Data for Refugee/Asylee Adjusting Status
I-687
Application for Status as a Temporary Resident under Section 245A
of the Immigration and Nationality Act
I-690
Application for Waiver of Grounds of Excludability Under Sections 245A or 210, INA
I-693
Medical Examination of Aliens Seeking Adjustment of Status
I-694
Notice of Appeal of Decision under Sections 245A or 210, INA
I-698
Application To Adjust Status From Temporary to Permanent Resident Under Section 245A of Public Law 99-603
I-730
Refugee/Asylee Relative Petition
I-751
Petition to Remove the Conditions on Residence
I-765
Application for Employment Authorization
I-765WS
Application for Employment Authorization Worksheet
I-765D
Haitian Deferred Enforced Departure
I-777
Application for Replacement of Northern Mariana Card
I-800
Petition to Classify Convention Adoptee as an Immediate Relative
I-800A
Application for Determination of Suitability to Adopt a Child from a Convention Country
I-817
Application for Voluntary Departure Under the Family Unity Program
I-821
Application for Temporary Protected Status
I-821D
Consideration of Deferred Action for Childhood Arrivals
I-929
Petition for Qualifying Family Member of a U-1 Nonimmigrant