Deportation Defense Guide
Looking for a great deportation defense attorney based in Los Angeles? When you attend a removal or deportation hearing before an Immigration Judge, make sure that you walk into the courtroom accompanied by the most experienced and knowledgeable deportation defense attorney that you can find. Attorneys Elif Keles, Amy Prokop and Carl Shusterman have won victories for clients in deportation proceedings in Los Angeles, and in other cities across the U.S., for many years.
Why do you need to retain the best deportation defense attorney possible?
Because the government will be represented by an attorney who has probably appeared in hundreds, or even thousands, of deportation hearings. (I know – I served as an INS Trial Attorney until 1982.) If your attorney is not knowledgeable or is inexperienced in deportation defense, you will be at a distinct disadvantage.
Too many people appear at their removal hearings without taking the time to find the best and most experienced deportation defense attorney to represent them. Instead, they look for an inexpensive attorney or, worse yet, appear without an attorney. This is a recipe for disaster. Why? Because you are creating a record before the Immigration Judge. If you lose, and then hire a new and improved attorney to appeal the Judge's decision, he will be saddled with the record of proceedings that you, or your inexpensive attorney, created before the Judge.
The record of proceedings consists of the transcript of the hearing and the exhibits, including copies of any applications submitted on your behalf. If you do not make a good record before the Judge, it may be difficult for your new deportation attorney to win your appeal.
The Board of Immigration Appeals (BIA) is located in Falls Church, Virginia. The BIA never sees nor hears from you. They only see the printed record, the decision of the Immigration Judge and the attorneys' legal briefs. If the BIA rules against you and you finally decide to hire a great immigration attorney to take your case to Federal Court, the court must rely on the record of proceedings. You never get the chance to testify in court.
With this in mind, use the information contained in the following articles and links to help you avoid deportation, and become a permanent resident of the United States.

"Know their job well and perform it flawlessly. Don't do the mistake we did and try to save few bucks going with nonprofessionals and sole practitioners! It will end up not only costing you much more in the long run, but also putting your status in jeopardy which can have a priceless impact. It is one of the most important steps in your life." (More client reviews…)

Skype Consultations Available!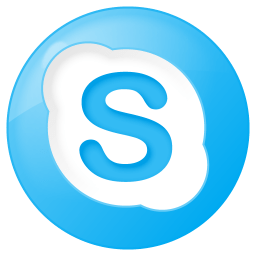 Deportation defense is divided into the following subtopics:
Related Pages:
SUCCESS STORIES – DEPORTATION DEFENSE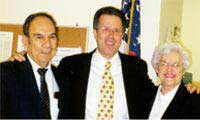 Deportation Defense Videos
Relief From Deportation
ICE/INS Prosecutorial Discretion Memos
Immigration Enforcement
Cancellation of Removal: A Case Study
Equitable Tolling