How to Adjust Your Status To Permanent Resident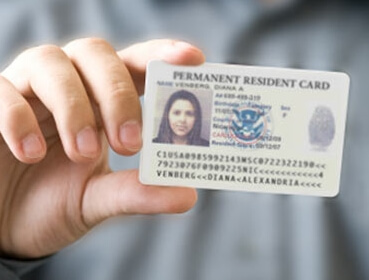 "Adjustment of Status" is legal jargon for obtaining permanent residence (also known as a "green card") without having to leave the United States. In this video, Carl Shusterman, a former INS Attorney (1976-82) whose law firm has assisted thousands of persons across the U.S. in becoming permanent residents for nearly 30 years, explains the basics of the process.
Learn if you are eligible to adjust your status, obtain a work permit (EAD) and a travel permit (Advance Parole). Will you be interviewed? If you are an "immediate relative" (spouse, parent or child) of a U.S. citizen, which eligibility requirements are waived? Which requirements are waived for persons who are adjusting their status through employment? If your application is denied, do you have the right to appeal the decision? Can you renew your application before the USCIS? Before an Immigration Judge?
We hope that our video answers many of your questions about the process.
Additional information is available on our Adjustment of Status web page.
"Extremely happy with the service. Fees are very reasonable for the quality of service that they provide. Hired their services a few years ago after 2 lawyers told me my case was hopeless and advised me to go back to my country of origin. I got my greencard December 2011." (More client reviews…)

Skype Consultations Available!