Immigration Videos
Immigration Attorney Carl Shusterman (former INS Trial Attorney, 1976-82) manages a law firm with seven attorneys all specializing in immigration law. In our 50+ immigration videos, Attorney Shusterman explains how to obtain a green card through marriage to a U.S. citizen, through family members, through employment and through asylum. Learn how to become U.S. citizen.
There are also immigration videos about comprehensive immigration reform, how to win your case in Immigration Court, how to qualify for cancellation of removal, an 8-part Physicians Immigration Guide as well as Advice for Employers seeking to cope with an I-9 audit.
Finally, Mr. Shusterman explains how to go about selecting an immigration attorney to assist you with your case.
Click on the video's title to read a more complete explanation of the topic and to watch the video in a larger screen.
"I endorse this lawyer's work. Carl is a leader in the field of immigration law who serves as a mentor and role model to other immigration lawyers around the United States. I consider his monthly newsletter to be required reading. His firm is capable of handling all types of U.S. immigration cases, and he treats his clients with respect, warmth and humility." (More attorney endorsements…)
- Scott Pollock, Immigration Attorney, Chicago, IL

Skype Consultations Available!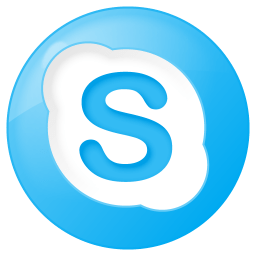 SENATE TESTIMONY
CSPA 9th CIRCUIT ORAL ARGUMENT
HOW TO SELECT AN IMMIGRATION ATTORNEY
HOW TO BECOME A U.S. CITIZEN
GREEN CARDS THROUGH MARRIAGE
GREEN CARDS THROUGH RELATIVES
TEMPORARY WORK VISAS
GREEN CARDS THROUGH EMPLOYMENT
HOW TO APPLY FOR ADJUSTMENT OF STATUS
CHILD STATUS PROTECTION ACT
UNLAWFUL PRESENCE BARS AND WAIVERS
WINNING YOUR CASE IN IMMIGRATION COURT
SUCCESS STORIES
EMPLOYERS: HOW TO SURVIVE AN I-9 AUDIT
PHYSICIANS: HOW TO IMMIGRATE TO THE U.S.
DEFERRED ACTION FOR CHILDHOOD ARRIVALS
COMPREHENSIVE IMMIGRATION REFORM