Attorney Raj Iyer
Need Immigration Assistance?

Skype Consultations Available!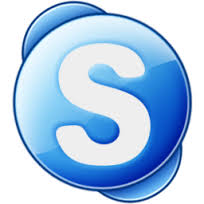 "Great Work"
"We are very pleased by the services we get from the Law Offices of Carl Shusterman. Our experience in the past year with all our H1B renewals has been amazing, and we've obtained great results. Working with Senior paralegal Jay pounders and Attorney Raj Krishna has been great. Raj Krishna Iyer gives us special attention on each case. His immense knowledge in the immigration matters, professionalism, and endless efforts to help us with every step in preparing the documents for all our needs have been exceptional. Finally, Mr. Shusterman himself is a very humble man with many years of experience in immigration matters. We would highly recommend this organization to anyone who seeks legal advice."
– KRG Technologies Inc.

"Extremely Professional"
"The Law Offices of Carl Shusterman are the best in the business. They are extremely professional. All of their lawyers as well as Paralegals that I have worked with, are very knowledgeable and most importantly very accessible. I have worked with their lawyers, mostly Rajkrishna Iyer & a little bit with Judy Lu as well as paralegals, Jay Pounders and Imogene Mankin. All of them are very responsive to email queries and are available on phone if necessary. I have taken their help in my Green Card processing and they have been patient with me along the long process. They keep checking with me regularly about my renewals for my EAD and Advance Parole. I would recommend them to everyone who wants the best Immigration lawyers since you do not want to cut corners for your immigration needs. I wish them the best."

"Awesome!"
"I used this law firm to handle my green card marriage process, with the additional complexities that I was undocumented for almost 2 decades which put me under a category where I was barred from 10 years from returning to the US after I left to Mexico to process my case. It is a very difficult process and without a guarantee of successful return to overcome the bar, a gamble you do not want to lose. Attorney Raj Iyer prepared an extremely detailed brief detailing the hardships my husband would face if I was not allowed to return, not once but twice when new additional pregnancy complications occured to make my petition more urgent and compelling. He is an excellent lawyer, but more importantly to me since I was terrified of the immigration process, he was very patient, kind, and puts you immediately at ease."

"Highly Recommend"
"This review is about Judy Lu and Rajkrishna Iyer who work for Carl Shusterman's law company. Both have been the most diligent persons I have ever met in my life. They have been excellent in responding to all my doubts and questions with regard to Religious worker's visa (R1). I highly recommend anyone to contact these two excellent experts for visas to United States. Despite any vacation or absence from the office, they helped me with useful information that I desperately needed. I never had to wait or worry that my questions were not answered."
– Agusteen

"Best Immigration Firm"
"I had sought help from two other immigration attorneys in Los Angeles before a fellow associate recommended attorney Carl Shusterman. Carl and his staff, attorney Rajakrishna Iyer and Senior Paralegal Jay Pounders were wonderful, professional, with a thorough understanding of the immigration process for obtaining visa's for artists. As they expedited our case with the utmost confidence and speed, we are truly grateful for their hard work and guidance throughout the proceedings. I highly commend and recommend Mr Shusterman's law firm for all immigration issues."
– T.B.