Ellen Ma Lee
Ellen Ma Lee has worked for the Law offices of Carl Shusterman for over 15 years and has been practicing immigration law since 1975.  She specializes in family based and marriage cases as well as naturalization matters. Over the years, Ellen has successfully helped a vast amount of people obtain marriage visas, fiancée visas and assisted many permanent residents in becoming U.S citizens.
Ellen has also served on the national Board of Governors of the American Immigration Lawyers Association (AILA), was the Chairperson of AILA, Southern California Chapter, and is active in various AILA activities.
Her hard work and commitment in immigration law, have helped her earn the highest rating ("AV") in legal ability and ethics from the prestigious Martindale-Hubbell Legal Directory. Ellen has also organized innovative seminars including a three-day conference in which various U.S. Consuls from posts in Asia, Canada and Mexico made presentations and answered questions. In addition she has also organized seminars on waivers of excludability and deportability and others which featured the U.S. Consul from Guangzhou, China and the Consul representing the People's Republic of China.

"Mr. Carl Michael Shusterman's firm helped with my Green Card interview process, and I successfully obtained my Green Card soon after. I would like to express my special appreciation to attorney Ellen Ma Lee and Judy who were extremely hands-on on my case… Thank you! I would very much recommend this firm to anyone. " (More client reviews…)

Skype Consultations Available!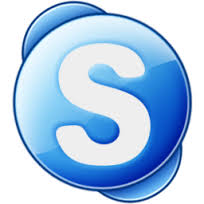 Ellen Ma Lee has also taken the role of Editor-in-Chief of a major AILA publication and has spoken at various AILA Conferences on the national, state and local levels.  She is a member of the National Board of Trustees of the American Immigration Law Foundation.
Ellen has testified before the President's Select Commission on Immigration and Refugee Policy; served on the Executive Committee of the Immigration Section of the Los Angeles County Bar Association; participates in numerous liaison committees with the Los Angeles District Office of USCIS; and is a volunteer legal advisor to the Chinatown Service Center.
Year after year, Ellen has been voted as a Super Lawyer in Southern California by her colleagues in the bar.
Her fluency in various Chinese dialects has helped establish closer relationships with some of our clients, therefore making Ellen Ma Lee a wonderful asset to our office.