Attorney Ellen Ma Lee Reviews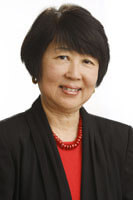 Need Immigration Assistance?

Skype Consultations Available!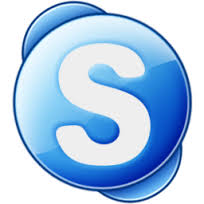 "I-751 Waiver Based on Good Faith Marriage"
I retained the Law Firm of Carl Shusterman to handle a most difficult immigration case of mine. I was working with Ellen Lee on removing my conditions of  lawful permanent residence based on good faith marriage. Ellen has been a shiny light in my life after my initial immigration consultation. I had a storm of catastrophic lawyers I had previously consulted. Even though I was falling short of necessary documentary proof to demonstrate the good faith, Ellen took care of everything and was terrific in boiling down smallest details and information of the case to the essentials to present before USCIS. It was very extremely helpful to have Ellen guide me through the complex legal maze. Her ability to give personal attention to clients, work diligently with attention to details, write concisely and achieve results is striking. I had interview for my application and Ellen accompanied me during interview. Even though I was in east coast and she being in CA, did not make any difference or hamper our interaction while working on interview preparation. She made sure that we both understand all necessary details in great depth leaving no stones unturned for any failure. I was extremely impressed with her mentoring skills and made me confident as never before and was so excited and eagerly waiting for interview day!! She accompanied during my interview day and my case was approved immediately. My case was approved within 7 months of filing. I am highly impressed with her unmatched excellence in providing top-quality immigration representation. Truly, Ellen's leadership, hard work and ability to get things done and diffuse complex environment are an inspiration to me and my family. At same time, I am falling short of words for thankfulness and heartfelt gratitude for assisting me out of this legal and unchartered situation. Above all, she is extremely nice human being and fabulous leader willing to help anytime.
With no words to describe and smile on my face forever, please accept thankfulness from me and my parents for your great help. I am confident that the Law Offices of Carl Shusterman will remain as being "as pinnacle of the profession" forever.
Only two words to say: God Bless You and Thank You
– D.P.
High Point, NC

"I Believe This is the Best Law Firm Anyone Can Ask For "
I would like to commend Atty Carl Shusterman, Atty Ellen Lee and Senior Paralegal, Elsa Garcia for the efforts they made for my immigration case. Their competence with their job is outstanding.
Elsa was always prompt in addressing our concerns thru email and phone. She is somebody you can rely on when it comes to government  immigration forms and other requirements.
Atty Lee's expetise was truly remarkable. We had a brief meeting with her before our interview because she wants to make sure we have the right documents. She also told us what to expect in the interview and that surely relieved our anxiety.
I would also thank the most Atty Shusterman for being a great lawyer who always takes time to know his clients personally. I believe this is the best law firm anyone can ask for. I've heard from one of the videos of Atty Shusterman, dealing with immigration is like an operation, you wouldn't operate on yourself alone, you need a surgeon to do it. Atty Shusterman you are the best "surgeon" , leading the whole team towards a successful "operation".
– J.L.
Los Angeles, CA

"Kudos Galore to Your Staff"
"Dear Mr. Shusterman,
Words are inadequate to express my absolute appreaciation to your law firm for handlingmy US citizenship process. I remember how touched I was by your kind voice and reassuring words when we spoke (preliminary phone interview). I knew then I had selected the right law firm.
Kudos galore to your staff, especially to attorney Ms. Ellen Lee and assistant Ana Cruz. Their professionalism and compassion helped me through my periods of anxiety. I will always consider the attorney as my earth angel.
Please convey my sincere appreciation to an incredulous , caring attorney– Ms. Ellen Lee.
I am now a proud U.S. Citizen because of their efforts on behalf of your law firm.
Sincerely,"
– S. Singh
Walnut, CA

"We Would Not Think of Going to Anyone Else…"
"My situation was complicated for all the wrong reasons and even my own consulate did not help me, however, when my children approached Atty. Shusterman's office, he not only patiently granted them an audience, studied the case in its entire detail before suggesting the different options open to them, he assured them that the United States of America and the laws / legal system herein, was diligent enough to protect the rights of all its residents and citizens and their immediate relatives.
Attorney Shusterman put my case in the able hands of Atty Ellen Lee who worked very closely and persistently with my children to get all my paperwork together by suggesting the alternatives for the unavailability of certain documents (due to the fact there was no record-keeping in India during the time of my birth etc.). I am a heart patient and have several health complications and when my i485 green card interview came up, I was extremely tense and worried since the general norm Is to grant approval without an interview. My children asked me not to worry since Atty. Lee would be here by my side to help represent my case to the adjudicating officer. Although the situation was a little worrisome, as my children informed me later, Atty. Lee just kept assuring me all along during the time of my prep that there was nothing to worry, even if I was not very comfortable speaking English, to tell the truth, to not deny my genuine ignorance on certain issues which led to the complexity of my case etc. She kept a keen eye on my health situation and was very perceptive of my feelings and anxiety. At the interview, I could not have asked for someone better to represent me, because she made me feel completely assured, by the easy manner in which she talked to the Adjudicating officers, presented the problems with the corrupt bureaucracy in my country, and what were the possible options and all the documentation we had provided etc. Needless to say, the officers were convinced of my helpless situation and I truly thank the US of A for being so supportive of its citizens and residents, and after a new technology test that they asked me to undergo, which proved my position, as suggested by Atty. Lee based on her knowledge of the system, my case was approved and I received a Green Card last week, less than eight months from the date of my application.
My children found Atty. Shusterman on Google in their search of top immigration attorneys in 2006, after some local bay area immigration consultants and attorneys swindled us of a lot of money and yet almost botched up my case. However, after we came to the Law offices of Carl Shusterman, every situation, every challenge, every option was explored in detail, not only by the Atty. Shusterman himself, his able associates, Elif Keles and Ellen Lee.They are worth every penny that we spent as some of the previous reviewers have mentioned. We would not think of going to anyone else for our future immigration needs. Its not just about being knowledgeable and professional – it is about taking a personal interest in the well-being of their clients, no matter how complex the situation that makes Atty Shusterman and his associates like Atty Ellen Lee are the best in what they do."
– Mahima S.
Milpitas, CA

"This is the Best Law Firm that One Can Ask For…."
"My family had our F4 I-485 adjustment of status denied on Oct 29, 2010 because as Canadians being in and out of the US triggered unlawful presence!!! We had consulted with different lawyers but none could get us a clear response. Some even not taking our case for consideration. But thank God, we found Mr. Shusterman's law firm and came for help on 11/15/2010.
Thanks especially to Attorney Ellen Ma Lee for her effort, knowledge, and expertise. She clearly explained and confidently took the case on herself. We immediately felt the peace, comfort, and confidence after the very first consultation with her.
After 2 weeks of having her as our attorney, our green cards came in the mail. We got them on 11/29/2010, surprisingly.
Once again, thanks from the bottom of our hearts for your help and the experience that you possess. Our lives would have been so different if we did not retain your service. Also thanks to Maria Cobian for her quick responses and great communication.
To anybody looking for immigration help, please do not waste your time looking around, this is it! None out there is better than Mr. Shusterman's law firm."
– Thinh N.
Corona, CA

"Great Lawyers and Staff"
"Mr. Carl Michael Shusterman's firm helped with my immigration green card process, and I successfully obtained a Green Card soon after. I was very impressed by Mr. Shusterman and his associates' knowledge, confidence, professionalism, kindness and endless efforts to help with every step of the interview (from preparation, documents, interview, to follow ups.) I would like to express my special appreciation to attorney Ellen Lee and Judy who were extremely hands-on on my case. Their fast responses to my requests, their years of experience and confidence, and their very kindness and patience towards me always made me feel at home. Thank you! I would very much recommend this firm to anyone. "
– Nicole
Orlando, FL

"Excellent Attorney"
"I would like to thank Attorney Ellen Lee at the Law Offices of Carl Shusterman for getting my US citizenship process to go smoothly. She is very knowledgeable and excellent at her job. I am so glad that I had her as my attorney, and I got my citizenship without any problems. I will be indebted to her all of my life. She is fantastic; she is a super lawyer with a very strong personality. I strongly recommend this firm to anyone looking for a champion immigration attorney, and I assure that they cannot go wrong."
– Vijen

"Hire Them Only if You Want to Get the Job Done"
"My husband and I would like to extend our sincerest "Thank you" to Attorney Ellen Lee. Our case was probably extremely challenging given our age difference, ethnicity and religion; we were scrutinized heavily during our immigration green card process. When we received the intent to deny letter, we researched and found who we believed and suspected that could help us. We were interviewed by Mr. Shusterman, and Ellen took the case…Ellen was tough. She made sure we were a real couple. Once we had her approval, we had a good feeling we had the right person who would fight for us…Ellen certainly did. She was our hero; we collaboratively put together a response to the intent to deny. In short, Ellen single-handedly won our case due to her many years of experience and reputation. We cannot even begin to express our gratitude to Ellen."