Elahe Najfabadi
Attorney Elahe Najfabadi is one of the leading corporate immigration attorneys in the United States. She has practiced law with the Law Offices of Carl Shusterman for over 25 years.
She recently lectured over 100 immigration attorneys regarding applications for employment-based permanent residence through labor certification.
She has earned the highest rating ("AV") in legal ability and ethics from the prestigious Martindale-Hubbell Legal Directory.

"I worked with Ms. Elahe Najfabadi and her assistant Ms. Ann Powell from the Law offices of Carl Shusterman. I received the best professional service that a client can imagine. I strongly recommend Ms. Najfabadi and the law offices of Carl Shusterman. " (More Client Reviews…)

Skype Consultations Available!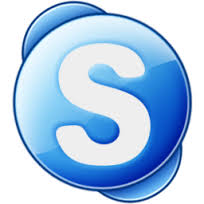 Immigration attorney Elahe Najfabadi is truly a citizen of the world. Born in Iran and educated in India, she is fluent in both Farsi and Hindi. Working for the United Nations in Spain, she honed her Spanish and served as a Spanish interpreter for the U.S. Immigration Court. Later, she worked as an immigration legal assistant while attending law school in the evening. She has over 20 years of experience in immigration law.
Elahe Najfabadi represents numerous Fortune 500 corporations, million dollar investors, health care employers, international medical graduates, outstanding professors and researchers and persons in a wide variety of occupations.
She formerly served as the Chairperson of the Immigration Section of the Los Angeles County Bar Association. She is a member of the American Immigration Lawyers Association.
She has spoken at numerous National Conferences of the American Immigration Lawyers Association about J waivers and the immigration of physicians to the United States.