Amy Prokop Lenhert
During her ten years as an attorney with the Law Offices of Carl Shusterman, Amy Prokop Lenhert has practiced deportation defense for lawful permanent residents, cancellation of removal for nonresidents, fraud waivers, and applications for asylum. Ms. Prokop Lenhert also handles matters involving family-based petitions, unlawful presence waivers, citizenship and naturalization matters, and employment-based immigration for registered nurses.
In addition to her practice before the USCIS and Immigration Courts, Ms. Prokop Lenhert has successfully litigated over forty cases before the U.S. District Courts of California, Nebraska and Washington, DC. She wrote the legal briefs in the DeOsorio v. Mayorkas case before the U.S. Court of Appeals for the Ninth Circuit, challenging the government's restrictive interpretation of the automatic conversion clause of the Child Status Protection Act.
Ms. Prokop Lenhert regularly provides pro bono legal services through a variety of organizations including the AILA Military Assistance Program, Christian Legal Aid of Los Angeles, the Coalition to Abolish Slavery and Trafficking, and the Los Angeles County Bar. In June of this year, she will also be a featured speaker at the AILA national conference.

"I am writing to express my deep appreciation for Ms. Amy Prokop Lenhert, attorney with the Law Offices of Carl Shusterman.. She's a very sharp and talented lawyer, with a natural flair for empathy in understanding the human element & context of a situation. Her legal acumen, deftly delivering facts and arguments were the main contributors to the successful conclusion of my case…" (More Client Reviews…)

Skype Consultations Available!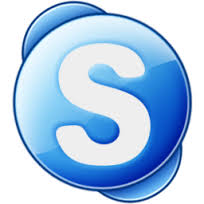 She is a member of the State Bar of California, and is admitted to practice in the Supreme Court of the United States, the United States Court of Appeals for the Ninth Circuit, and the United States District Courts for the Central District of California and for the District of Nebraska. Ms. Prokop Lenhert's professional memberships include the American Immigration Lawyers Association, the Immigration Section of the Los Angeles County Bar Association, and the National Immigration Project of the National Lawyers Guild.
Ms. Prokop Lenhert received her Juris Doctorate from Loyola Law School, Los Angeles in 2003. During her studies at Loyola, she received two First Honors Awards for outstanding coursework in Immigration and Criminal Law, and in the International Protection of Human Rights.
Ms. Prokop Lenhert spent much of her childhood in Austria, and is proficient in German.
Success Stories