Nurse Recruitment Firms
The following comprises the most extensive list of nurse recruitment firms, both in the U.S. and internationally. Our firm represents over 100 hospitals and thousands of foreign nurses. This page can help you find a career in nursing and a hospital which will sponsor you for permanent residence.
Non-nurses who are searching for job opportunities may obtain access to over 500,000 employment openings, grouped by state and occupation. We also link to our physician job search page for your reference.

"I needed a law office to help me obtain my green card visa to be able to work as an RN in the US. The paralegal assigned to me was Ana Cruz who has been really helpful every step of the way. I was able to get my green card in less than six months after my hospital filed for petition. I am forever grateful for all the assistance." (More client reviews…)

Skype Consultations Available!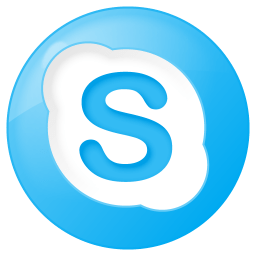 Access Nursing Services — (212) 206-9200 New York
Alda Professional Placement Services — (732) 398-9974 Plano, TX. Specializes in nurses from the Philippines, India and China.
Alpha International Employment Services — (213) 383-0938 Los Angeles, CA with an office in the Philippines. Specializes in nurses from the Philippines.
Assignment America — (866) 593-8178 Massachusetts. A recruiting affiliate of Cross Country Healthcare, Inc.
Avant Healthcare Professionals — (407) 681-2999 Florida. Firms in the Philippines, Hong Kong, New Zealand, India and Poland.
Bridge Staffing, Inc. — (866) 661-7070 Alabama. Only recruits nurses from English speaking countries.
Cambridge Healthcare — (800) 811-5549 Ellicott City, MD with offices in the Philippines, UAE, and India.
Comprehensive New Era Resource Group International, Inc. (CNERGI) — (415) 955-0528 USA, with an office in the Philippines and Canada.
Connetics Nursing — San Diego, CA. Specialized in nurse recruitment within the U.S., Canada, Middle East, Australia, and New Zealand.
DB Healthcare — (781) 273-3244 Burlington, MA. Also has multiple CGFNS & NCLEX Training Centers around India. Nurses from India and the Philippines.
Global Healthcare Group — (717) 540-1500 or (800) 364-1218 Pennsylvania, with office in India. Has affiliates in the Philippines, Canada and the UK.
Global Medical Staffing, LLC — Greensboro, NC with offices in Romania and Moldova. Recruits nurses from Eastern Europe, Nigeria, China, Vietnam and Central and South America.
HealthStar International, Inc. — (979) 282-9009 Wharton, TX. Recruits nurses from India and the Philippines.
Humane Concepts Healthcare Professionals Inc. — (908) 964-3397 Union, NJ. Recruits nurses from the UK, Canada and Australia.
Institute of California Bilingual Medical Staffing — (310) 443-4178 Los Angeles, CA with an office in Mexico.
IPAMS – Industrial Personnel and Management Services, Inc. — Philippines based global recruitment firm.
Nurse Immigration Services, Inc. — (831) 425-5820 Santa Cruz, CA with an office in The Philippines. Has affiliates in Canada, India, South Africa, China and Ghana.
O'Grady Peyton International — (877) 504-7794 USA, with offices in Australia, South Africa, the UK, and Ireland.
Pacific Link Healthcare — Atlanta, GA with offices in the UK, Philippines and India. webmaster@pacificlinkhealthcare.com
Professional Healthcare Resources — (866) 243-1234 Annandale, VA. Specializes in nurses from the Philippines.
Stateside Nursing International — (303) 926-7461 Louisville, CO with offices in the UK, The Philippines, Australia and Canada.
Worldwide HealthStaff Associates, Ltd. — (866) 264-8022 Canada, with offices in the USA, UK, and The Philippines.