Shusterman's Immigration Update
June 2011
Volume Sixteen, Number Six
Special Message: With increased privacy and security concerns mostly due to viruses and spam, delivering our monthly newsletter to your e-mail address presents many challenges. If you add our e-mail address to your address book or safe list, this should insure that our newsletter will not end up in your junk mail.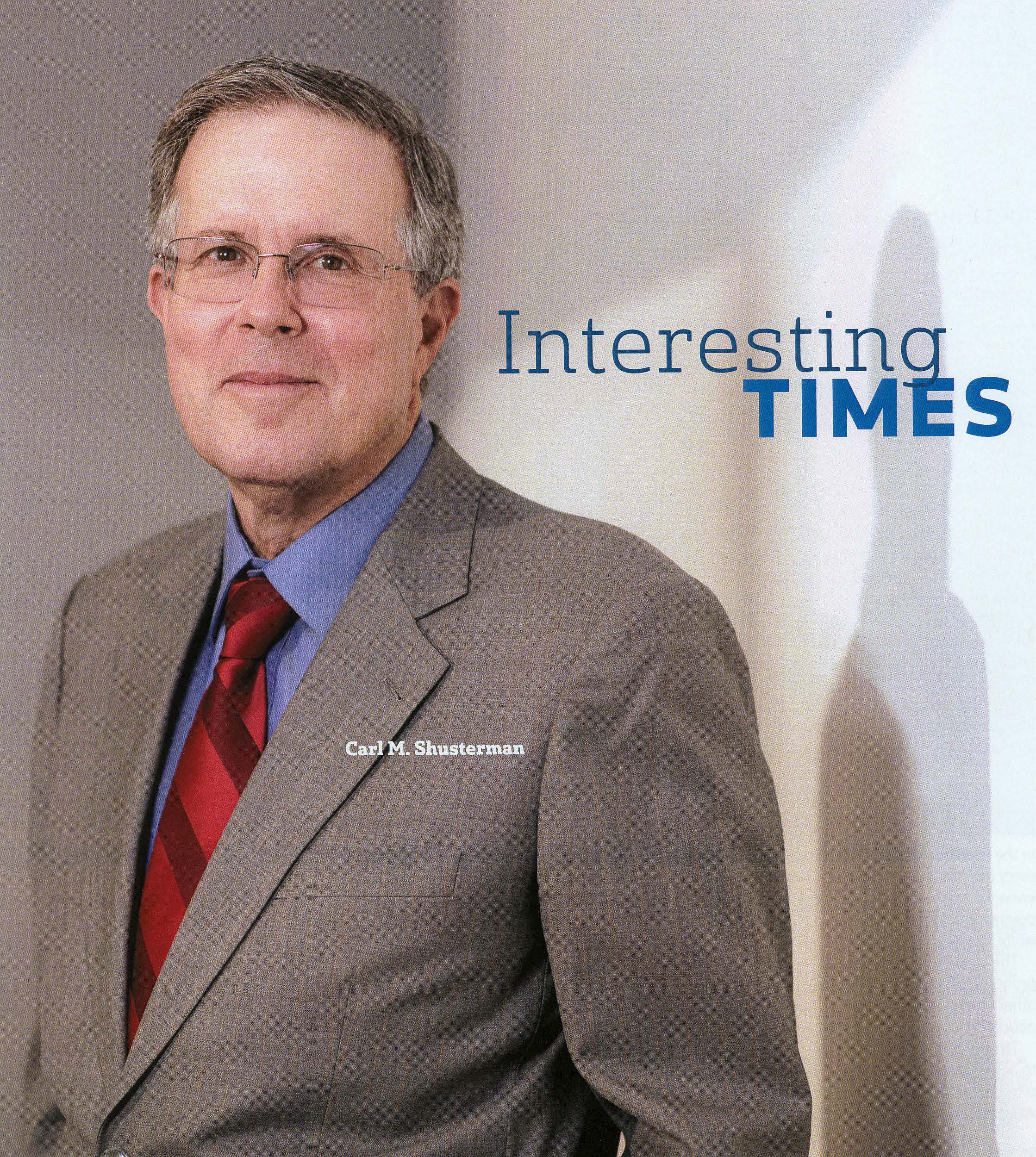 SHUSTERMAN'S IMMIGRATION UPDATE is the Web's most popular e-mail newsletter regarding U.S. immigration laws and procedures with over 60,000 subscribers located in more than 150 countries. It is written by a former INS Trial Attorney (1976-82) with over 30 years of experience practicing immigration law.
Published by the Law Offices of Carl Shusterman, 600 Wilshire Blvd, Suite 1550, Los Angeles, California, 90017. Phone: (213) 623-4592 x0
Subscribe to our free, monthly e-mail newsletter, SHUSTERMAN'S IMMIGRATION UPDATE.
Join the conversation on our Immigration Facebook Page and receive daily updates on the latest events and stories regarding immigration laws and policies.
Follow our Blog Posts commenting on the latest developments in the immigration world.
Subscribe to receive our free "How-To" Immigration Videos.
Disclaimer: This newsletter is not intended to establish an attorney-client relationship. All information contained in this newsletter is generalized. Any reliance on information contained herein is taken at your own risk.
TABLE OF CONTENTS:
1. Supreme Court Upholds Arizona Law Mandating E-Verify for All Employers
2. State Department Visa Bulletin for June 2011: EB-2 Movement
3. Schedule of Shusterman's Upcoming Immigration Law Seminars
4. CSPA: Oral Arguments in the 2nd Circuit
5. Success Story: The Inspirational Story of a Young Immigrant
6. Immigration Trivia Quiz: Immigrant Doctors and Scientists
7. Ask Mr. Shusterman: Prevailing Wages for H-1B Workers
8. Official Immigration Government Processing Times
9. How Does the USCIS Determine the Employer's Ability to Pay the Offered Wage?
10. Winner of our May 2011 Immigration Trivia Quiz

Skype Consultations Available!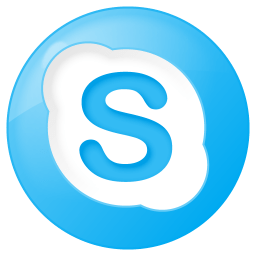 NEWS FLASHES:
Creating Jobs in the U.S. – The U.S. Travel Association reports that the number of tourists traveling internationally rose by 60 million worldwide during the decade which ended in 2010. However, the number of visitors to the U.S. remained flat between 2000 and 2010. "The United States imposes unnecessary barriers on international visitors, and that inhibits our economic growth," stated the President of the U.S. Travel Association, Roger Dow. If the U.S. could recapture our traditional share of world travelers, this would create over 1 million additional jobs in the U.S. The Association is calling on the State Department to speed up visa processing for international travelers, a process which can presently take up to 145 days.
DREAM Act Reintroduced – On May 11, Senators Richard Durbin, Harry Reid, and Robert Menendez re-introduced the Development, Relief, and Education for Alien Minors (DREAM) Act. Last fall, the DREAM Act passed the House of Representatives, and garnered the support of a majority in the Senate, but was ultimately defeated when the Senate failed to invoke cloture and proceed to debate. The bill was also reintroduced in the House of Representatives by Congressman Howard Berman (D-Calif.), who has reintroduced it every year since 2001.
EB-5 Investor Enhancements Proposed – On May 19, the USCIS proposed three significant enhancements to the EB-5 Investor Green Card Program. Public comments will be accepted until June 17.
EOIR – On May 17, Attorney General Eric Holder announced the appointment of Juan Osuna as the permanent Director for the Executive Office for Immigration Review (EOIR) at the Department of Justice. "Having served with the department for over a decade, Juan has developed an extensive knowledge of immigration litigation and issues, and demonstrated himself to be a diligent and thoughtful advocate and manager," said Attorney General Holder. "I am confident he will lead this office with the highest standards of professionalism, integrity and dedication." On May 18, Director Osuna testified before the Senate Judiciary Committee in a hearing entitled "Improving Efficiency and Ensuring Justice in the Immigration Court System".
H-1B Cap Update – The USCIS started accepting H-1B petitions subject to the numerical caps starting on April 1. The number of petitions submitted during April and through May 20th was considerably less than last year, less than 21,000 compared to almost 29,000. We update the number of H-1B petitions received by the USCIS on a weekly basis.
Immigration "How-To" Videos – Our 30 "How-To" Immigration Videos have been seen almost 190,000 times. Subjects include how to obtain a green card, how to become a U.S. citizen, how to win your case in immigration court and how to select an immigration attorney. Our video "Green Cards through Marriage"has been viewed over 70,000 times. Take advantage of this free resource.
Iranian Students – On May 20, Secretary of State Hillary Clinton announced: "Under our old visa policy, Iranian students and exchange visitors were eligible for visas that lasted for only three months and could be used to enter the country just one time. As of today, that has changed. They are now eligible for two-year, multiple entry visas."
Nurse Legislation Proposed – On May 13, Representative James Sensenbrenner (R-WI) introduced H.R.1929, a bill to provide relief for the shortage of nurses in the United States. The bill will re-establish a Schedule A employment-based immigrant category in which 20,000 registered nurses could qualify for green cards annually. On May 24, Representative Lamar Smith (R-TX) introduced H.R.1933 which would extend the H-1C program for three years, but would reduce the number of available visas from 500 to 300 per year. We link to the complete text of both bills from our Nurse Immigration Guide.
Visa Lottery Results Cancelled – After 20,000 persons were told online that they had won the DV-2012 green card lottery, the State Department cancelled the results, blaming a computer glitch for selecting mostly applicants who had applied during the first two days of the filing period. The following is the official statement from DOS: "We regret to inform you that, due to a computer programming problem, the results of the 2012 Diversity Lottery that were previously posted on this website have been voided. They were not valid and were posted in error. The results were not valid because they did not represent a fair, random selection of entrants, as required by U.S. law. If you checked this website during the first week in May and found a notice that you had been selected for further processing or a notice that you had not been selected, that notice has been rescinded and is no longer valid. A new selection process will be conducted based on the original entries for the 2012 program. If you submitted a qualified entry from October 5, 2010 to November 3, 2010, your entry remains with us. It will be included in the new selection lottery. Your confirmation number to check results on this website is still valid. We expect the results of the new selection process to be available on this website on or about July 15, 2011. We regret any inconvenience this might have caused."
1. Supreme Upholds Arizona Law Mandating E-Verify for All Employers
On May 26, the Supreme Court ruled, in Chamber of Commerce of the United States v. Whiting, 526 U.S. ___ (2011) that Arizona's Legal Arizona Workers Act (LAWA) which requiring all Arizona employers to use E-Verify and suspending or revoking the business licenses of employers who knowingly or intentionally hire unauthorized aliens, is valid under federal law.
In 2007, Arizona enacted LAWA, which among other things (1) provides for suspension or revocation of licenses of businesses that knowingly or intentionally employ unauthorized aliens and (2) requires employers to use E-Verify. Showing use of E-Verify creates a rebuttable presumption of not knowingly violating the law.
This opens the door for other states to enact laws similar to Arizona's mandatory E-Verify law. Both Mississippi and South Carolina require all employers to use E-Verify. Georgia and Utah passed laws this year which require larger businesses to use the system (in Georgia, by July 2013). Virginia requires employers to use it, but only for state contracts.
Given the prospect that E-Verify may be mandatory in a dozen or more states very soon, what is an employer to do?
The sad fact is that many employers are still not yet up-to-speed with the present I-9 law, a system that has grown increasingly more complex recently.
Fortunately, on May 13, the USCIS rolled out a very helpful online service for employers entitled "I-9 Central".
"I-9 Central is the latest in our ongoing efforts to better serve the 7.5 million employers who use Form I-9 every time they hire an employee," said USCIS Director Alejandro Mayorkas. "It provides critical information for all employers – whether they hire a single employee or hundreds – in an accessible, intuitive and comprehensive online format."
I remember when President Reagan signed into law the Immigration Reform and Control Act of 1986 which established the I-9 requirement. I was recruited by a local Congressman to give a series of seminars to employers in his district about their responsibilities under the new law. I warned them that they were walking a tightrope. The form was only one page long and looked very simple to complete. However, if they were not careful in completing, updating and storing their I-9 forms, they could be subject to civil fines. On the other hand, if they trained their HR managers to be "junior immigration officers", they ran the risk of huge fines for violating the document abuse and antidiscrimination provisions of the law.
Now, a quarter century later, the task of completing, updating and storing I-9 forms is exponentially more complex than it was in 1986. USCIS' "Handbook for Employers" is over 60 pages long. The books that we immigration attorneys read on this subject number in the hundreds of pages. Think that the I-9 process is easy? Do you know how to complete the form in a "portability" case? In a "cap-gap" case? Where there has been a corporate merger or acquisition? Do you store your I-9s manually? Do you use microform or electronic retention? Are you enrolled in the E-Verify Program?
Have you read about some of the multi-million dollar fines paid by employers in recent years?
Wal-Mart's $11,000,000 fine in 2005 allowed the company to escape criminal penalties.
Golden State Fence Co., a California employer, paid $4.7 million to ICE in a plea bargain in 2007. The U.S. Attorney sought prison terms, but the Judge granted the executives probation.
Last year, Abercrombie & Fitch paid penalties of over $1 million even though they used an electronic I-9 system purchased from a vendor.
Last October, a large health care provider was forced to pay fine of over $250,000 not because they hired any undocumented workers, but because in attempting to comply with the law, they asked for more paperwork from persons born abroad than they did from native-born U.S. citizens.
The Obama Administration has greatly increased the number of employers who are being subject to government audits. Employers who may have received fines in the past are now facing jail time. I have been interviewed on various occasions regarding the ongoing criminal investigation of Chipotle Mexican Grill restaurant's hiring practices.
Given the possible consequences, what's a company to do?
This is an area where well-trained HR managers can save their companies hundreds of thousands of dollars in fines. It is a great idea to hire an attorney experienced in immigration law to perform internal audits of your I-9 forms before you receive a Notice of Inspection from ICE. The money that you pay the attorney will be far, far less than what you may have to pay in fines in the future. I have never performed an internal audit where a company was 100% compliant with the law. It's complicated!
And now, there is "I-9 Central".
I-9 Central is a very well-written online resource which is divided into the following topics:
For employers in Southern California, I have been invited by the Professionals in Human Resources Association (PIHRA) to conduct a series of seminars on I-9s during the first week of June. See Topic #3 below.
Our Employers' Immigration Guide contains a wealth of information about employers' I-9 responsibilities under the law including two videos entitled "Employers: How to Survive an I-9 Audit".
2. State Department Visa Bulletin for June 2011: EB-2 Movement
Though the June 2011 Visa Bulletin is disappointing, there is some positive movement in the EB-2 numbers for nationals of China and India, and good news for Filipinos in the family categories.
The worldwide family numbers fail to advance except for the 2A category which moves forward 2 1/2 months and the 3rd category which keeps pace with a one month advance. There is, however, considerable forward movement in the Philippine family categories: 1st (over 7 months), 2A (2 1/2 months), 2B (over 3 months), 3rd (3 weeks) and 4th (3 weeks). However, before you turn green with envy, consider that it takes over 23 years to immigrate your brother or sister from the Philippines.
Although all but one of the worldwide employment categories remain current (no wait) for June, the most widely-used category (3rd) advances a mere 3 weeks. However, there is some good news for those stuck in the China and India EB-2 backlogs. They advance 2 1/2 months (China) and 3 1/2 months (India). Compare this with the meager advances in the EB-3 category (China – 1 month) and (India – 1 week). Mexico EB-3 advances over 3 months in June.
The State Department's comments about future movement of the EB-2 numbers for India and China follows the charts below:
FAMILY CATEGORIES
| Categories | Worldwide | China (PRC) | Mexico | Philippines |
| --- | --- | --- | --- | --- |
| 1st | 5-01-04 | 5-01-04 | 3-1-93 | 2-22-96 |
| 2A | 8-22-07 | 8-22-07 | 7-22-07 | 8-22-07 |
| 2B | 4-15-03 | 4-15-03 | 8-22-92 | 6-08-00 |
| 3rd | 6-1-01 | 6-1-01 | 11-15-92 | 3-08-92 |
| 4th | 3-08-00 | 3-08-00 | 2-15-96 | 5-01-88 |
EMPLOYMENT CATEGORIES
| Categories | Worldwide | China (PRC) | India | Mexico | Philippines |
| --- | --- | --- | --- | --- | --- |
| 1st | Current | Current | Current | Current | Current |
| 2nd | Current | 10-15-06 | 10-15-06 | Current | Current |
| 3rd | 9-15-05 | 5-15-04 | 4-22-02 | 12-22-04 | 9-15-05 |
| Unskilled | 11-08-03 | 4-22-03 | 4-22-02 | 11-08-03 | 11-08-03 |
| 4th | Current | Current | Current | Current | Current |
| Religious | Current | Current | Current | Current | Current |
| 5th | Current | Current | Current | Current | Current |
"VISA AVAILABILITY IN THE EMPLOYMENT SECOND PREFERENCE CATEGORY
As mentioned in the May Visa Bulletin, Section 202(a)(5) of the Immigration and Nationality Act (INA) prescribes rules for the use of potentially 'otherwise unused' Employment numbers. During May the India Employment Second preference cut-off date is governing the use of such numbers, because India had reached its Employment Second annual limit.
Since October there has been heavy demand by applicants 'upgrading' their status from Employment Third to Employment Second preference. The rapid forward movement of the India Employment Second preference cut-off date in May had the potential to greatly increase such demand. Therefore, the determination of the June cut-off dates was delayed in order to monitor this demand. At this time the amount of new "upgrade" demand has been minimal; this has allowed the Employment Second preference cut-off date governing the use of the Section 202(a)(5) numbers to advance significantly for June. The same cut-off date will apply to both China and India Employment Second preference. Note that under INA Section 203(e) all of the 'otherwise unused' numbers must be provided strictly in priority date order regardless of the applicant's chargeability.
Cut-off date movement for upcoming months cannot be guaranteed, and because of the variables involved, no assumptions should be made until the dates are formally announced. Should there be a sudden or significant increase in India and China Employment Second preference demand it may be necessary to slow, stop, or retrogress that cut-off date as we approach the end of fiscal year 2011."

3. Schedule of Shusterman's Upcoming Immigration Law Seminars
PIHRA Mid Year Legal Update
Professionals in Human Resources Association
Topic: " How California Companies Can Survive DHS I-9 Audits"Monday June 6th, 2011
Mission Inn Hotel & Spa
3649 Mission Inn Ave.
Riverside, CA 92501
8:00 amWednesday June 8th, 2011
Sheraton Universal Hotel
333 Universal Hollywood Drive
Universal City, CA 91608
8:00amFriday June 10th, 2011
Radisson Hotel Newport Beach
4545 MacArthur Blvd.
Newport Beach, CA 92660
8:00am
AILA Annual Conference on Immigration Law
American Immigration Lawyers Association
San Diego, California
June 15-18, 2011
Discussion Leader: "Child Status Protection Act"
American Payroll Association
Santa Barbara Area Chapter
San Barbara, California
August 25, 2011
Topic: "Immigration and Employment Law"
4. CSPA: Oral Arguments in the 2nd Circuit
On May 12, a three-judge panel of the U.S. Court of Appeals for the 2nd Circuit in New York heard oral arguments regarding a case challenging the government's restrictive interpretation of the CSPA's "automatic conversion" clause.
Both Attorney Scott Bratton and the Assistant U.S. Attorney were given ten minutes each to present their arguments.
Scott was kind enough to send me e-mail messages regarding the arguments. He enumerated some of the questions asked by the judges.
Since the District Court below had deferred to the BIA's decision in Matter of Wang, the primary question before the Court of Appeals is whether the lower court was correct in doing so.
The Appeals Court uses the following Chevron two-step analysis in deciding whether to defer to the agency's decision:
(1) "First, always, is the question whether Congress has spoken directly to the precise question at issue. If the intent of Congress is clear, that is the end of the matter; for the court as well as the agency must give effect to the unambiguously expressed intent of Congress." Chevron U.S.A. v. NRDC, 467 U.S. 837, 842-843 (1984).
"If the Court determines Congress has not directly addressed the precise question at issue, the court does not simply impose its own construction of the statute . . . Rather,
(2) [I]f the statute is silent or ambiguous with respect to the specific question, the issue for the court is whether the agency's answer is based on a permissible construction of the statute."
Regarding Chevron Step One, Scott reported the following:
"The panel seemed concerned that the statute was ambiguous. Their point was based on only one thing: there was no category for Cen to convert to at the time of the age-out. The issue was how could the 'automatic conversion' work if there is no category to convert to because there is no category for grandchildren of LPRs. The judges asked about how conversion could work if there is a new petitioner. One judge indicated that our interpretation was plausible but not the only one."
However, because of the limited time, the judges did not have time to ask questions about Chevron Step Two. Is Matter of Wang based on a permissible construction of the statute? Scott argued that it is not, and we agree.
The automatic conversion clause, section 203(h)(3), states as follows:
"RETENTION OF PRIORITY DATE- If the age of an alien is determined under paragraph (1) to be 21 years of age or older for the purposes of subsections (a)(2)(A) and (d), the alien's petition shall automatically be converted to the appropriate category and the alien shall retain the original priority date issued upon receipt of the original petition."
Like section 203(h)(1) which states the mathematical formula for CSPA petitions, subsection 3 uses the identical language regarding which petitions it applies to: "for purposes of subsections (a)(2)(A) and (d)."
Section 203(d) relates to derivative beneficiaries of the family-based, employment-based and lottery-based immigrant visa categories. Both the USCIS and the BIA are in agreement that section 203(h)(1) applies to all derivative beneficiaries, yet Matter of Wang concludes that "the language of section 203(h)(3) does not expressly state which petitions qualify for automatic conversion and retention of priority dates."
We beg to differ. It is crystal clear that both subsections apply to exactly the same set of petitions.
Wang then examines the legislative history of CSPA in attempting to discern the intent of Congress in enacting section 203(h)(3). After quoting various members of the House of Representatives, but not a single member of the Senate, the Board concludes that "we find that while the legislative record demonstrates a clear concern on the part of Congress to ameliorate the delays associated with the processing of visa petitions, there is no indication in the statutory language or legislative history of the CSPA that Congress intended to create a mechanism to avoid the natural consequence of a child aging out of a visa category because of the length of the visa line."
The problem with this is that section 203(h)(3) was not part of the original House bill, but was added to the bill by the Senate. Therefore, the Board erred by failing to consider the statement of Senator Feinstein when she introduced the Senate bill:
"The legislation I have introduced today would provide a child, whose timely filed application for a family-based, employment-based, or diversity visa was submitted before the child reached his or her 21st birthday, the opportunity to remain eligible for that visa until the visa becomes available…
"…a family whose child's application for admission to the United States has been pending for years may be forced to leave that child behind either because the INS was unable to adjudicate the application before the child's 21st birthday, or because growing immigration backlogs in the immigration visa category caused the visa to be unavailable before the child reached his 21st birthday. As a result, the child loses the right to admission to the United States. This is what is commonly known as 'aging out.' (Emphasis added)
Scott Bratton brought these all-important considerations to the Court's attention both in his written briefs and in his oral arguments. Therefore, we are confident that under Chevron Step Two, the Court will refuse to defer to the Board's decision in Matter of Wang.
We eagerly await the scheduling of Oral Arguments in the nationwide class action lawsuit currently pending before the U.S. Court of Appeals for the 9th Circuit.
For those attorneys interested in CSPA and the pending lawsuits, I will be the discussion leader on the CSPA panel at the Annual Conference of the American Immigration Lawyers Association in San Diego, California (June 15-18). Also on the panel will be Mary Kenney, who wrote the excellent amicus curiae briefs for AILA and AIC before the 2nd and the 9th Circuits and Charles Wheeler, the author of the definitive book concerning the CSPA law.
5. Success Story: The Inspirational Story of a Young Immigrant
Almost all of the success stories that I have written in the past concern clients of our law firm. This one is different.
It concerns a former employee of our law firm whom I am very proud of.
His name is Fabricio Lopez, and he had just immigrated to the U.S. in 1995 when he applied for a job as a legal assistant with our law firm. He was in his mid-20s and, although he had never been employed in the U.S., me and his two bosses Scott Laurent (who is now an Immigration Judge) and David Neal (who is a member of the Board of Immigration Appeals) thought that he was the man for the job. And we were right!
Fabricio was one of the best legal assistants who I had ever employed. He approached each task with a mixture of enthusiasm and intelligence. Back in 1995, when this website had just gone online, he would go home at night, and return in the morning with one of my articles translated into Spanish. When I asked him to prepare three-ring binders for a seminar on the 1996 immigration law for case workers in congressional offices, he made each of these binders a thing of beauty.
To better his English, he stopped reading anything in Spanish for a few months, not even listening to Spanish music. Despite having a wife and a child, he enrolled in English as a Second Language night classes at local universities.
"I feel very strongly that you have to learn the language. And I am passionate about it," he stated.
He pursued a Bachelor of Science in Organizational Management at a local university. After that, he attended Loyola Law School. By this time, he was working as a paralegal, doing immigration work for a major Hollywood studio. I hated to see Fabricio leave our office, but the studio offered him opportunities that we could not even begin to compete with.
He would work at the studio from 7:30am to 5pm, and would study during his lunchtime. He attended law school until after 10pm, and then would return home and study until one o'clock in the morning. Despite this hectic schedule, he started law school with one child and, by the time he graduated, he was the father of three. He was so loved by his professors that he was chosen to give the commencement speech at his graduation.
He started teaching immigration law at UCLA Extension classes in the evenings. Occasionally, he would call me and I would give a lecture to his students on a particular subject.
These days, he is the immigration lawyer for the studio by day and a professor of immigration law at Loyola Law School in the evening. He has been the recipient of numerous awards for his excellent work, and has a marvelous relationship with his wife and their three children.
Fabricio is a fabulous American and a wonderful person.
I am proud to be his friend!
Read more of our Immigration Success Stories.
6. Immigration Trivia Quiz: Immigrant Doctors and Scientists
This month's Immigration Trivia Quiz is entitled "Immigrant Doctors & Scientists: Making Medical History".
The first person to correctly answer our quiz (and supply their biographical information) wins a free legal consultation with me before the end of June.
7. Ask Mr. Shusterman: Prevailing Wages for H-1B Workers
The Government says to all employers of H-1B workers:
"Show Me the Money!"
Recently, a small employer of H-1B workers was forced by the Labor Department to pay over $500,000 in back pay to several H-1B workers. How do you insure that this will not happen to your company?
Before filing an H-1B petition, an employer must get the U.S. Department of Labor (DOL) to certify a labor condition application (LCA). The LCA shows that the H-1B worker is being paid a wage equal to or greater than the prevailing wage for similarly employed workers or the actual wage, whichever is higher.
The prevailing wage for a unionized position is determined by the collective bargaining agreement.
For all non-union jobs, to identify the appropriate prevailing wage, an employer can either request a prevailing wage determination (PWD) from the DOL or it can make a good-faith effort to identify the appropriate prevailing wage from a published salary survey that meets the DOL's criteria. The advantage of getting the wage directly from the government is that the employer is given safe harbor meaning that they can not be found later to have been underpaying the H-1B worker, whereas if an employer identifies a prevailing wage on its own, there is no safe harbor provided.
To request a PWD, an employer completes and submits form ETA-9141 using the iCERT online system administered by the DOL. It takes approximately 30 to 60 days to receive the PWD from the DOL. Once a PWD has been issued by the DOL, the employer must use that prevailing wage on the LCA and the employee must be paid at least that amount (or as much as that paid to the other similarly employed workers at that location, whichever is higher). An employer may request the DOL to reconsider a particular PWD if it feels the wrong occupational title or wage level was chosen, but ultimately, the employer must use the DOL-determined prevailing wage for the LCA. Because of the additional time it takes and the possible ramifications of an erroneous PWD being issued, many employers choose to identify the prevailing wage using a salary survey that meets the DOL's criteria rather than requesting a PWD from the DOL.
The Occupational Employment Statistics (OES) wage library, the database that the DOL uses to determine PWDs, is available online and many employers use it to identify appropriate prevailing wages for an LCA. Each occupational title listed in the OES wage library has 4 wage levels listed depending on the level of skill required to perform the job. Problems can arise when employers don't understand how to correctly identify the appropriate occupational title and/or wage level from the OES wage library.
Many modern job titles (web developer, IT consultant, etc.) are not listed in the OES online wage library, so an employer must choose an occupational title from the list of those included that matches the job based on the job duties for the position. An employer can use the key-word search function to find occupational titles that are close and then compare the job duties for the proposed position to those listed for the various occupational titles included in the OES wage library (computer programmer, computer systems analyst, etc.) to identify the most appropriate occupation from which to choose the wage.
A detailed explanation of the proper level of wage to use for the prevailing wage is available. The process involves determining the industry standard minimum requirements for a particular job based on its Specific Vocational Preparation (SVP) level, and then comparing the employer's minimum requirements for the proposed position to determine how much, if any, they exceed the industry standard. For example, if a bachelor's degree is normally required for entry into an occupation, the prevailing wage for a job offer in that occupation which requires a master's degree would be the level II wage. If the employer requires a master's degree plus one year of experience for a job that normally only requires a bachelor's degree, the level III wage would be the appropriate prevailing wage. Where a master's degree is normally required for entry into the occupation, the prevailing wage for a job offer in that occupation that requires a master's degree would be a level I, unless there are other special requirements contained in the job offer or components thereof that require skills that are at level II.
As detailed above, the process of identifying a prevailing wage for an LCA can be complicated. Employers should utilize the services of a reputable Immigration Attorney who has an in-depth familiarity with SVP levels and skill level calculations to help identify the appropriate prevailing wage for an LCA in order to ensure compliance with the DOL regulations.
8. Official Immigration Government Processing Times
* Citizenship and Immigration Services (USCIS)
The Immigration Service (USCIS) lists its processing times for immigration petitions and applications on their website. Most immigration applications and petitions must be submitted to one of the following USCIS Service Centers: (1) Laguna Niguel, California; (2) Lincoln, Nebraska; (3) Mesquite, Texas; and (4) St. Albans, Vermont and (5) the National Benefits Center in Missouri.
These service centers periodically issue lists of their processing times for various types of petitions and applications. We link to the latest list issued by each service center.
Warning: Processing times may appear faster on the official lists than they are in reality.
To see how fast (or slow) your service center or local USCIS office is processing a particular type of petition or application, seeGovernment Processing Times Page.
Administrative appeals of most types of petitions and waivers denied by the USCIS are adjudicated by the agency's Administrative Appeals Office (AAO) in Washington, DC.
We link to the AAO's most recent published processing times (April 1, 2011).
* Department of Labor
The Labor Department's website contains a tab entitled "PERM Processing Times". This enables you to see how long it is taking the Labor Department to complete its final review of standard PERM applications, audited cases, standard appeals and appeals where there are government errors.  
* Department of State
The State Department's website contains a "Visa Wait List" page, which permits readers to choose a particular U.S. consular post and learn how long it takes the post to process various types of temporary, nonimmigrant visas.  
9. How Does the USCIS Determine the Employer's Ability to Pay the Offered Wage?
All employers are required to file an I-140 (Immigrant Visa Petition) to classify employees seeking green cards under the employment-based immigrant preference categories. All such petitions filed by the employer must be accompanied by proof of the employer's "financial ability" to pay the wage offered from the time that the priority date is established until the employee is granted a green card.
An immigration regulation at 8 C.F.R. § 204.5(g) (2) requires that the evidence of this ability be provided either in the form of copies of annual reports, federal tax returns, or audited financial statements. In a case where the prospective United States employer employs 100 or more workers, the USCIS may accept a statement from a financial officer of the organization which establishes the prospective employer's ability to pay the offered wage. In appropriate cases, additional evidence, such as profit/loss statements, bank account records, or personnel records, may be submitted by the petitioner or requested by the Service.
The aforementioned immigration regulation does not specifically state how the USCIS will review the tax returns to determine the employer's ability to pay. A number of years ago, the USCIS issued the so-called Yates Memorandum which detailed the manner in which the agency determines an employer's ability to pay the prevailing wage. The Memorandum states that USCIS adjudicators should make a positive determination in regards to the employer's ability to pay in anyone of the following circumstances:
(1) Net income
The evidence reflects that the petitioner's net income is equal to or greater than the offered wage.
(2) Net current assets
The initial evidence reflects that the petitioner's net current assets are equal to or greater than the offered wage.
(3) Employment of the beneficiary
The record contains credible verifiable evidence that the petitioner not only is employing the beneficiary but also has paid or currently is paying the offered wage.
To determine the net current assets of the employer, one calculates the difference between the petitioner's current assets and current liabilities. A corporation's year-end current assets are shown on its tax returns on Schedule L, lines 1 through 6. Its year-end current liabilities are shown on lines 16 through 18. If the total of a corporation's end-of-year net current assets and the wages paid to the beneficiary (if any) are equal to or greater than the offered wage, the petitioner is expected to be able to pay the offered wage using those net current assets.
If the tax returns do not completely reflect the employer's financial ability to pay the offered wage, USCIS may examine other factors to determine whether an employer has sufficient income and resources to continue to pay the employee.
10. Winner of our May 2011 Immigration Trivia Quiz
May's Immigration Trivia Quiz was entitled "Immigrant NASA Astronauts: Sailing in Space".
Below is the winning entry:
1. Nick Patrick was born was in Satburn-by-the-Sea, UK and received his Ph.D. at MIT in the U.S.
2. Andy Thomas was born in Adelaide, South Australia and received his doctorate at the University of Adelaide.
3. Carlos Noriega was born in Lima, Peru and received his Master of Science degree at the Naval Postgraduate School in California.
4. Gregory Chamitoff was born in Monterey, Canada and received his Ph.D. at MIT.
My name is Christine Peake and I am a British immigrant from Manchester. I live in Santa Monica, where I have my own PR company. My main interest is caring for my son, who is the light of my life. I solved the quiz because NASA and the space program is an obsession. I receive the newsletter through a friend who has subscribed for years. I use it to try to keep up to date on immigration issues that affect my life.
Congratulations Christine!
Carl Shusterman
Certified Specialist in Immigration Law, State Bar of California (1988-Present)
Former Immigration and Naturalization Service Trial Attorney (1976-82)
Board of Governors, American Immigration Lawyers Association (1988-97)
Law Offices of Carl Shusterman, 600 Wilshire Blvd., Suite 1550
Los Angeles, CA 90017, Phone: (213) 623-4592 x0 Fax: (213) 623-3720
"We have gone above and beyond what was requested by the very Republicans who said they supported broader reform as long as we got serious about enforcement. But even though we've answered these concerns, I gotta say I suspect there are still going to be some who are trying to move the goal posts on us one more time. Maybe they'll need a moat. Maybe they'll want alligators in the moat."
– President Obama on May 10, 2011
Quick Links –
About Us
Back Issues of Our Newsletter
Citizenship
Client Testimonials
Forms Download
Green Cards
Job Search
PERM
Processing Times
Schedule a Legal Consultation
Subscribe to Our Newsletter
Success Stories
Temporary Visas
Visa Bulletin
June 1, 2011