Shusterman's Immigration Update
June 2005
Back Issues of SHUSTERMAN'S IMMIGRATION UPDATE
Volume Ten, Number Six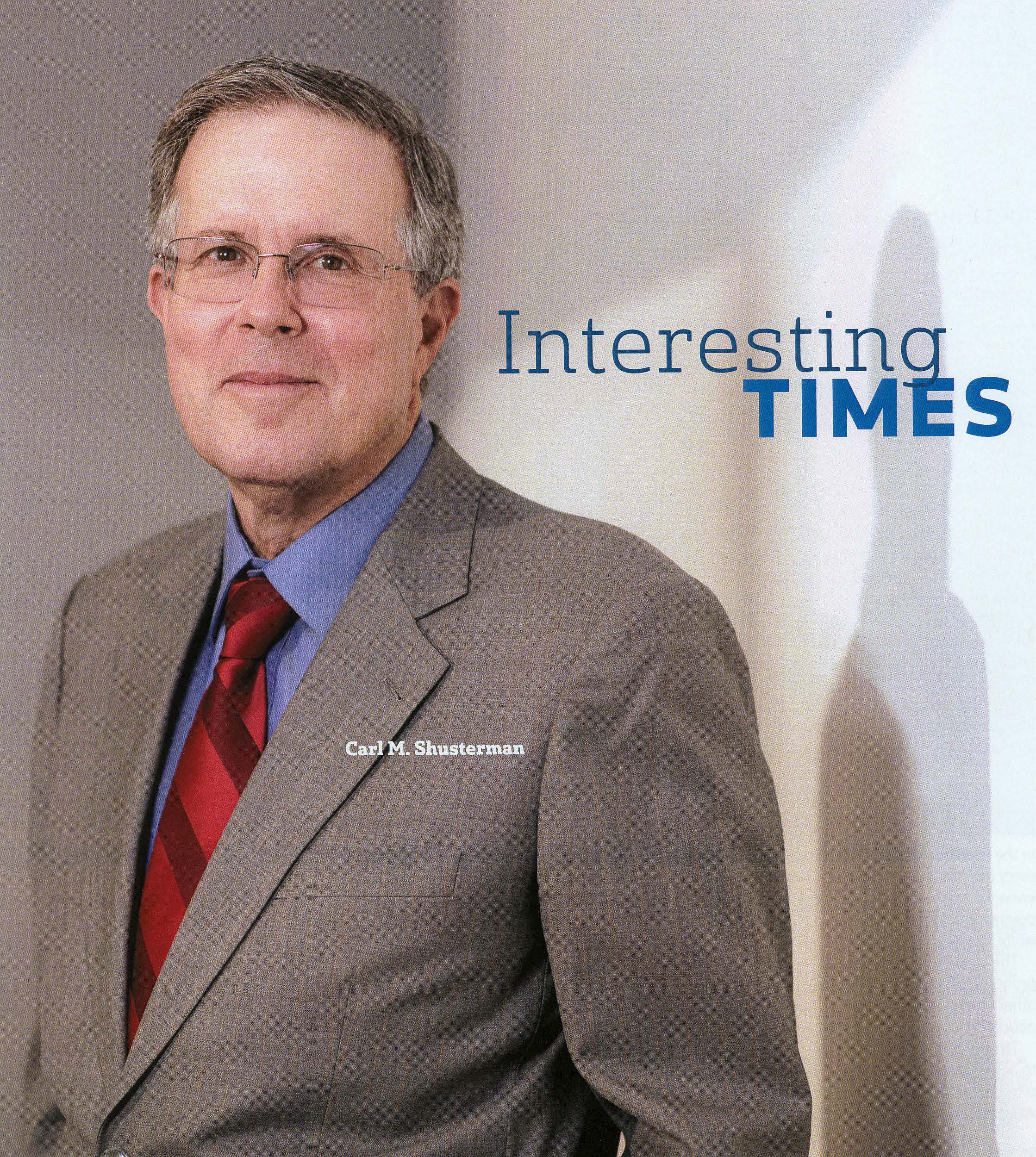 SHUSTERMAN'S IMMIGRATION UPDATE is the most popular e-mail newsletter regarding U.S. immigration laws and procedures with over 43,000 subscribers located in more than 120 countries.
Published by the Law Offices of Carl Shusterman, 600 Wilshire Boulevard, Suite 1550, Los Angeles, California, 90017. Phone: (213) 623-4592 X0
To subscribe, type in your name and e-mail address at
http://shusterman.com/subscribe.html#subscribe
and click on "Subscribe".
To unsubscribe, type in your e-mail address at
http://shusterman.com/subscribe.html#unsubscribe
and click on "Unsubscribe".
Disclaimer: This newsletter is not intended to establish an attorney- client relationship. All information contained in this newsletter is generalized. Any reliance on information contained herein is taken at your own risk.
TABLE OF CONTENTS:
NEWS FLASHES:
Business Immigration Newsletter- Periodically, the American Immigration Lawyers Association (AILA) publishes "Connect!" a newsletter devoted to business-related immigration developments. We link to this newsletter from

http://shusterman.com/toc-busimm.html (Link is no longer operational.)
CSS/LULAC- On May 16, the CIS issued a press release announcing that the deadline for submitting applications under both the CSS and LULAC late amnesty programs had been extended from May 23 to December 31, 2005. We have posted the press release on our "Amnesty" page at
E-3 Visas for Australian Professionals- As we announced in our May 2005 newsletter, President Bush has signed a new law granting 10,500 visas annually to professionals from Australia. The E-3 is like an H-1B visa, but without most of the restrictions associated with H-1Bs. For starters, E-3 visas do not require that the employer submit a petition to the CIS. An approved LCA is required. Second, E-3 visas are not subject to the 65,000 worldwide numerical cap. Third, E-3 status may be renewed every two years. There is no maximum duration. Australian professionals currently on H-1B visas may change their status to E-3. Unlike E-1 and E-2 visas, the employer need not be associated with Australia or owned by Australians. Persons in specialty occupations with job offers in the U.S. like architects, accountants, attorneys, engineers, physicians and teachers may obtain E-3 visas. Physicians admitted to medical residencies in the U.S. need not pass USMLE III to qualify for E-3 status. For more information regarding E-3 status, see our "Temporary Visas" page at
I-90- New Filing Procedure: On May 31, a new filing procedure became effective for submitting applications for renewals and replacements of alien registration cards. Applications are mailed along with a $185 filing fee and a $70 biometrics fee to the Los Angeles lockbox. For more information, see the CIS press release on our "Green Card" page at
Immigrant Investors- Since 1990 when it was added to the law, the $1 million immigrant investor (EB-5) program never really got off the ground. Mired in litigation, only several hundred green cards were granted to immigrant investors. In order to stimulate the program, Congress created a special pilot program which encourages persons to invest in Regional Centers where they may create jobs "indirectly". If the investment is located in a Targeted Employment Area (TEA) or a Rural Area (RA), the amount which must be invested is only $500,000. In 2003, Congress extended the pilot program until 2008. We link to CIS' list of 27 Regional Centers as well as to the web sites of selected Regional Centers. To access this information, simply place your cursor on the words "Green Card" in the blue bar near the top of your screen at

A drop-down menu will appear. Lower your cursor to the words "Through Investment". A submenu will appear. Click on "EB-5 Regional Centers" or on any of the specific Regional Center web sites.
Machine-Readable Passports Required- On June 26, after many postponements, persons visiting the U.S. on the Visa Waiver Program will be required to present Machine-Readable Passports in order to enter the U.S. See the State Department's press release of May 12 at
Passport Applications Online- On May 26, the State Department announced that U.S. citizens, for the first time, can complete their passport applications online, but must print and mail them to the Passport Office. First time applicants must still apply in person while most citizens can renew their passports by mail. We link to the State Department's press release at

http://www.state.gov/r/pa/prs/ps/2005/46138.htm

We link to information and forms for applying for U.S. Passports from our "State Department Immigration Resources" page at

http://www.shusterman.com/departmentofstateusimmigration.html#2
V-2/V-3 Status- On May 16, the CIS announced a new policy regarding extensions of V-2 and V-3 status. As long as an applicant for an extension of V-2 or V-3 status remains eligible for an extension of that status in every other way, the CIS will not deny an extension on the ground that the applicant had reached his or her 21st birthday. We link to the CIS Press Release from

http://uscis.gov/graphics/publicaffairs/newsrels/V-2_V-3Extensions05_16_05.pdf
Washington Update- Periodically, the American Immigration Lawyers Association (AILA) publishes its "Washington Update" which brings readers the most up-to-date news about legislation, regulations, congressional hearings and other immigration-related developments from inside the Beltway. We link to "Washington Update" from

http://shusterman.com/toc-advocacy.html (Link is no longer operational.)
1. 50,000 Visas for RNs and PTs are Now Available
On May 11, 2005, President Bush signed a law permitting the recapture of 50,000 green cards under the Employment-Based 3rd (EB-3) category for Registered Nurses, Physical Therapists and their spouses and children.
Today, June 7, 2005, the State Department issued a Supplemental June 2005 Visa Bulletin. The Visa Bulletin adds a new "Schedule A" subcategory to the EB-3 category. The new Schedule A subcategory shows a "current" priority date for all RNs and PTs which allows them to immediately apply for permanent residence.
Health care employers have been busy complying with the new notice and prevailing wage determination requirements imposed by PERM on March 28. While most State Workforce Agencies (SWAs) are processing prevailing wage requests within a few days, at least one is taking up to two months to respond.
The Supplemental Visa Bulletin affects RNs and PTs in different ways:
For RNs and PTs residing outside the U.S. whose I-140s have been approved, and where the National Visa Center has forwarded their applications to U.S. Embassies and Consulates in the Philippines, India and China, they could be receiving interview notices beginning in the next few weeks.
For family members of RNs and PTs residing abroad, if the RN/PT in the U.S. has adjusted her status, the retrogression is now over, and they may be scheduled for immigrant visa appointments to "follow to join" their relative in the U.S.
For RNs and PTs presently in the U.S. in valid nonimmigrant status, they are able to submit I-140/485s to their regional CIS Service Center starting immediately assuming that all applicable notice and prevailing wage determination requirements have been complied with.
For RNs and PTs presently in the U.S. whose nonimmigrant status expired during the retrogression period (since January 1, 2005), they may still be eligible to submit applications for adjustment of status under section 245(k) of the law as long as their failure to maintain status or their period of unauthorized employment does not exceed 180 days in the aggregate since their last admission to the U.S. RNs and PTs who are eligible for adjustment of status under section 245(i) may also apply for benefits under the new law.
We complement both the State Department and the CIS for implementing this new law so quickly.
Our law firm begin submitting applications for adjustment of status for RNs and PTs born in the Philippines, India and China today. We link to the Supplemental June 2005 Visa Bulletin at
http://shusterman.com/statedepartmentvisabulletin.html
2. Official Immigration Government Processing Times
* Citizenship and Immigration Services (CIS)
The Immigration Service (CIS) lists its processing times for immigration petitions and applications on their web site. Most immigration applications and petitions must be submitted to one of the following USCIS Service Centers: (1) Laguna Niguel, California; (2) Lincoln, Nebraska; (3) Mesquite, Texas; and (4) St. Albans, Vermont and (5) the National Benefits Center in Missouri.
These service centers periodically issue lists of their processing times for various types of petitions and applications. We link to the latest list issued by each service center.
Warning: Processing times may appear faster on the official lists than they are in reality.
To see how fast (or slow) your service center is processing a particular type of petition or application, see our Government Processing Times Page at
http://shusterman.com/waitingtimesusimmigration.html#1
Processing times at CIS local offices may be accessed at
http://shusterman.com/waitingtimesusimmigration.html#2
Administrative appeals of most types of petitions denied by the USCIS are adjudicated by the agency's Administrative Appeals Office (AAO) in Washington, DC.
The AAO's most recent published processing times (February 2, 2005) may be found at
http://www.shusterman.com/pdf/administrativeappealsofficeprocessingtimes.pdf
* Department of Labor
To check the Official Processing Times of your Department of Labor Regional Office and your State Workforce Agency (SWA), see
http://shusterman.com/waitingtimesusimmigration.html#3
and scroll down to "Labor Certification and LCA Processing Times".
* Department of State
The State Department web site contains a "Visa Wait List" page which permits readers to choose a particular U.S. consular post and learn how long it takes the post to process temporary, nonimmigrant visas. See
http://shusterman.com/waitingtimesusimmigration.html#4
3. AC-21: CIS Issues Guidance on Portability & H-1B Issues
On May 12, William Yates, CIS' Associate Director for Operations issued a 12-page memo entitled "Interim Guidance for Processing Form I-140 and H-1B Petitions Affected by (AC-21)".
This memo is the most recent and comprehensive statement of CIS' policies regarding:
The operation of the 180-day portability rule;
Post 6th year H-1B extensions where a labor certification or an EB visa petition has been pending for a year or more;
Post 6th year H-1B extensions where the immigrant visa numbers for an individual's country have retrogressed; and
H-1B portability.
The memo contains 14 questions and answers regarding the 180-day portability rule.
Although you are permitted to change employers even though your I-140 remains unadjudicated, the memo demonstrates why this may not be a good idea. If the CIS sends an RFE to your petitioning employer, and he fails to respond, perhaps because you are no longer working for his company, the CIS could deny your I-140 and you would be forced to start the green card process from the beginning. Same result if your petitioning employer withdraws your I-140 within 180 days, or if your I-140 is denied or revoked at any time. On the other hand, if your I-140 is approved, there is no reason why you cannot leave your first job within the initial 180 days.
The memo clarifies that the geographic location of your new job is irrelevant. If your petitioning employer was located in Texas, and your new job is in New York or California, this does not affect your application for adjustment of status. Similarly, a difference in salary between jobs does not doom your application. However, the memo cautions that a "substantial discrepancy" in salary may be taken into account in determining whether the new job is the "same or similar" to the previous job.
Another issue discussed in the memo is whether multinational executives and managers may take advantage of the 180-day portability rule by transferring to an employer "even for an unrelated company". The memo answers this question in the affirmative. The memo instructs service centers not to request proof of ability to pay from the new employer. And, in another piece of good news, you are permitted to become self- employed as long as your new job is the same or similar to the job that you had for the company which petitioned you.
The memo contains 10 questions and answers regarding post 6th year H-1B extensions where your labor certification or EB petition has been pending for one year or more.
If you fall into this category, and you have a few more months before the 6th year of your H-1B status will expire, it is not necessary to file one extension to complete your six years, and then another extension for your 7th year. If your labor certification has been approved, whether or not forms I-140 and/or I-485 have been submitted to the CIS is irrelevant. You may still apply for a 7th year H-1B extension. In fact, if the labor certification or I-140 will be pending 365 days or more before the "start date" designated on your H-1B petition, you can apply for a 7th year H-1B extension prior to the expiration of the one-year period. H-1B extensions will be granted in one-year increments until either (1) the labor certification is denied; (2) the EB petition is denied, or (3) the application for adjustment of status or immigrant visa is either approved or denied. Whether you intend to adjust your status or obtain an immigrant visa abroad is irrelevant to your ability to receive a 7th year H-1B extension. An EB petition which has been denied, and which is currently pending before the AAO, will allow you to apply for a 7th year H-1B extension if either your labor certification or the EB petition was pending for one year or more. You may still apply for a 7th year H-1B extension even if your H-1B employer, and the employer who submitted your labor certification and/or EB petition are not one and the same.
The memo contains some bad news for dependents of persons in H-1B status. Although they may obtain 7th year H-4s, they cannot obtain 7th year extensions as H-1Bs unless they "independently" qualify for such. (Editor's note: This is an unfortunate interpretation. If both spouses are in H-1B status, it is unnecessary for both of them to apply for labor certification and I-140s in order to achieve permanent residence since they may either "accompany" or "follow-to-join" the principal. This interpretation may result in the employers of both spouses submitting labor certifications and I-140s, and thus, unnecessarily clogging the Labor Department and/or the CIS with unnecessary applications and petitions.)
The memo contains three questions and answers regarding the 7th year H-1B extensions under the "one-time protection under per country ceiling" provision of AC-21.
Under this provision, to receive an H-1B extension beyond the 6th year maximum, you must be in possession of an approved I-140. You may apply for a three-year extension, and if that is not enough for you to qualify for a green card, you may apply for as many three-year extensions as it takes to do so.
Finally, the memo contains three questions and answers regarding H-1B portability under AC-21.
The memo clarifies that you may "port" to another H-1B employer as long as you are still in a "period of stay authorized by the Attorney General". Previously, CIS Service Centers had added a requirement not supported by the language of AC-21 that you must presently be in H-1B status in order to "port" to another H-1B employer.
We link to the new CIS memo on AC-21 both from our "Green Card" page at
http://shusterman.com/greencards.html#1
and from our "H-1B Page" at
http://shusterman.com/h1bvisaguide.html#2A1
4. PERM: Approvals and Denials Issued Under New System
On May 23, the Department of Labor's (DOL's) office in Chicago sent out the first PERM approvals. The next day, the DOL office in Atlanta followed suit.
Thus, as promised, DOL had made good on it's promise to approve PERM applications within six to eight weeks of submission.
However, the number of approvals was eclipsed by the number of denials. According to the American Immigration Lawyers Association (AILA), the denials can be roughly grouped into five categories, three of which have resulted from glitches in the online system and two of which are proper denials.
Proper PERM denials include the following:
PERM requires that the employer's actual street address be listed on form ETA-9089, not a P.O. Box. In order to verify the location of an employer, a street address is necessary. ETA-9089s which do not include the employer's street address will continue to be denied.
Attorneys and employers should list on form ETA-9089 online the recruitment which took place during the 180-day/30-day windows. The one exception to this is the one step permitted within 30 days for professional positions. Otherwise, recruitment which occurred prior to the 180-day window or within the past 30 days should NOT be included on the form. Such recruitment may be included in the audit file, but if it appears on the form itself, the PERM application will be denied.
PERM denials based on glitches in the online system include the following:
For professional positions, "more than one additional recruitment step was conducted less than 30 days from the date the application was filed." On these applications, clearly only one step was conducted during that 30-day window. Apparently, the program was improperly kicking out all recruitment conducted within the past 30 days.
For household domestic positions, denials were being erroneously issued for failure to post a notice despite 20 CFR 610(d)(2) which states that no posting is necessary for a worker in a household where there are no other U.S. workers.
"The alien's qualifications listed on the application do not meet [the minimum requirements stated on the application]." The answer to question H.6 (Is experience in the job offered required for the job?) had been yes, as had been the answer to question H.10 (Is experience in an alternate occupation acceptable?). On those applications, question J.18 (Does the alien have the experience in the job offered required in H.6) was answered no, but question J.20 (Does the alien have the experience in the alternate occupation specified in H.10) was answered yes. This combination of answers should be acceptable, but the system was improperly kicking them out as denied.
In each of the above three instances, the DOL has acknowledged that decision logic of its program was in error, and states these problems have been fixed.
We will continue to report on the status of the PERM program.
We link to numerous items pertaining to PERM from our "Department of Labor: Immigration Resources" page at
http://shusterman.com/departmentoflaborusimmigration.html#3A
5. Immigration Trivia Quiz: Dying for Whose Country?
When a U.S. soldier fights and dies for our country, is his immigration status relevant to whether we should honor him and his family? See this month's Immigration Trivia Quiz at
http://www.shusterman.com/june05quiz.html (Link no longer operational.)
Send your entries via e-mail to
pdedomenico@shusterman.com (e-mail no longer operational)
The winner is entitled to a free legal consultation with Mr. Shusterman before the end of June 2005.
6. Legislation: Legalization Bill Introduced in Congress
On May 12, 2005, a guest worker bill (The Secure and Orderly Immigration Act of 2005) which would also reform employment-based and family-based immigration was introduced in both the Senate (S.1033) and the House of Representatives (H.R.2330).
The bill was introduced by Senators McCain (R-AZ) and Kennedy (D-Mass) in the Senate, and Representatives Kolbe (R-AZ), Flake (R-AZ) and Gutierrez (D-Ill) in the House.
The bill is 150 pages in length and contains the following 11 titles: (1) Border Security; (2) State Criminal Alien Assistance; (3) Essential Worker Visa Program; (4) Enforcement; (5) Promoting Circular Migration Patterns; (6) Family Unity and Backlog Reduction; (7) Adjustment of Status for H-5B Non-Immigrants; (8) Protection Against Immigration Fraud; (9) Civics Integration; (10) Promoting Access to Health Care; (11) Miscellaneous.
Of particular interest to our readers are the following:
400,000 H-5A temporary working visas would be provided for low and semi-skilled foreign-born workers when no U.S. worker is available to fill job vacancies;
Employers could sponsor an H-5A worker for permanent residence or, after four years, the worker could apply for permanent residence on his own;
To reduce the waiting times for family-based immigration which currently range from four to 22 years, immediate relatives would no longer be counted against the annual cap of 480,000 family- based immigrants and the per-country caps would be raised slightly;
To help ease the backlog in the employment-based categories, the annual cap on EB visas would be more than doubled from 140,000 to 290,000 per year;
There would be an automatic recapture provision for family-based and employment-based immigrant visas lost due to processing delays;
Undocumented workers would be permitted to register for six-year H-5B temporary working visas. Such workers would be forced to pay substantial fines and filing fees ($2,000+ each), back taxes and meet English and civics requirements.
Although we believe the McCain-Kennedy bill would be a substantial improvement over existing immigration laws, it stands little chance of passage in the Republican-controlled House of Representatives where many members are labeling it as an "amnesty" bill. If President Bush exerts strong leadership on this issue, the bill's chances of passage might be strengthened considerably.
We link to the complete text of the bill, a three-page summary and the official press release from our "Immigration Legislation" page at
http://shusterman.com/legislationusimmigration.html#6D
We also link to an audio program about the legislation from our "National Public Radio" page at
7. ImmigrationTracker: Organizing Your Immigration Practice
As we have mentioned in previous newsletters, our law firm uses ImmigrationTracker as a database system to streamline our filing system, eliminate thousands of hours of unnecessary typing and allow clients, both corporate and individual, to track the progress of their immigration cases from remote computers. See
http://shusterman.com/newsletterusimmigrationfebruary2004.html#6
Since the time of this article (February 2004), Tracker has added many features that many of our readers may find helpful. In a recent conversation with the folks at ImmigrationTracker, we got a glimpse at the direction they are going and at some of their new features. We'll just mention a few here.
ImmigrationTracker's Newest Release
ImmigrationTracker has announced the expansion of its family of products with the introduction of its entry level package, Tracker Online. "Our entry-level option is similar to other companies' top-of-the-line case management packages. Tracker Online offers the power of Tracker to the smaller firms who do not have the infrastructure or desire to host the application in their offices. As their firm grows, they can very easily move up to our more sophisticated versions to achieve the advantages of higher speed, disconnected mode, and tight integration with other programs running in their office," said Fred Colman, President of ImmigrationTracker.
Designed on the latest Microsoft.NET platform, all you need is an internet connection to use Tracker Online. The data storage, backup, security and updates are all conveniently handled on ImmigrationTracker's computers. The database structure is the same for all of the Tracker versions so when you decide to upgrade, no conversion is necessary. The upgrade can be done in a matter of minutes.
With their flagship product, Tracker Office Enterprise version, data stays securely in your office and can be shared with many other software packages including, email and calendaring (Outlook & Blackberry, etc.), billing (Juris, Quickbooks, etc.) and document management (Desksite, DocsOpen etc.) With their new disconnected mode, you can continue using tracker on your laptop without being connected. You can work on the plane, visit a client, and update their records. The next time you connect to your office Tracker, all your new data will be added to Tracker.
PERM
At the beginning of 2005, ImmigrationTracker introduced its PERM Process Detail Screen. Designed by leading attorneys across the country, this provides an easy way to track each step of a PERM process including intake, work up, draft Form ETA 9089, experience, recruitment, notifications, filing, and audit. Now you can easily process and track the case and fill out the form within Tracker. When you are ready to file, you can have the data instantly transferred to the online PERM website.
Most importantly, the Tracker PERM process has been designed with unprecedented protections, like pop-up warnings that say Possible Audit Trigger: Please confirm selection whenever a box is checked that could cause a DOL audit (such as noting that the employer paid for the Employee's training).
Global Immigration
The buzz today in immigration law is Global or Outbound Immigration. Many software vendors are rushing to create global forms. ImmigrationTracker, by contrast, has partnered with attorneys around the world who are experts in their country's immigration procedures. These experts include attorneys from Baker McKenzie and Ernst & Young each with several thousand professionals around the globe. Together, they can help Tracker maintain the most comprehensive global immigration tool, with constantly updated step-by-step process details and guides. If you choose to partner with attorneys in other countries, you can give them access to specific cases in your Tracker system over the internet. All of your data stays in one place and your client companies can access details on all their cases, domestic and global.
We asked Colman how ImmigrationTracker was doing as a company. "We have grown to lead this field. Two thirds of the largest U.S. immigration firms use Tracker, while each of our competing companies has only a handful of big firms. Eight past AILA Presidents use Tracker, while the next largest software company has only one past AILA President. More international law firms and Fortune 500 companies use Tracker. But we understand that smaller firms also deserve the best tools, so we developed Tracker Online to give them the same quality advantage larger firms have found in our software."
For more information about ImmigrationTracker, please see
http://immigrationtracker.com/
8. Schedule of Upcoming Immigration Law Seminars
9. Chat Schedule, Transcripts, Audios & Videos
Chats
Since 1999, we have served as the official immigration experts for About.com. We have participated in dozens of free chats since then. Our chats always focus on a particular subject.
Links to the transcripts of all of our chats are posted online on our "Chat" page at
http://shusterman.com/shustermanchatsusimmigration.html
Immigration Audios
Are your eyes getting tired from reading all of our information about immigration laws and procedures? Then sit back, close your eyes, and listen to any (or all!) of the following immigration audios:
National Public Radio (NPR) Audio Programs
We link to selected audio programs regarding immigration produced by National Public Radio at
http://www.shusterman.com/nationalpublicradiousimmigration2010.html
Immigration Videos
See our videos and accompanying power point presentations:
See my testimony before the Senate Subcommittee On Immigration on May 22, 2001 regarding "Immigration Policy: Urban And Rural Health Care Needs" at
http://shusterman.com/video/carlsenate.ram
or read the complete transcript of my testimony at
http://shusterman.com/shustermantestimonysenate.html
Also, see a video and an audio of President Bush announcing his new temporary worker program on January 7, 2004 at
http://shusterman.com/audiosvideoswebcastsusimmigration.html#3
Remember, you will need to download a free copy of RealPlayer which you can find at
http://shusterman.com/audiosvideoswebcastsusimmigration.html
in order to hear the audios or to view the videos.
10. Winner of our May 2005 Immigration Trivia Quiz
In our May 2005 newsletter, we stated that we had posted the prevailing wage request forms for 44 states plus the District of Columbia online. Subsequently, our friend Jay Solomon, Esq. provided us with an additional form.
We asked our subscribers to supply us with as many of the forms from the missing states and territories as possible. Here is the winning entry:
Dear Peter,

Shusterman.com has posted the prevailing wages for 45 states + DC. The states without the prevailing wage request form are:

Hawaii – the form has to be requested by contacting the Workforce Development Division (from http://dlir.state.hi.us/wdd/honolulu/aec.html< (Link is no longer operational.)
Guam (no information available on line)
Virgin Islands (no information available on line)
Puerto Rico (partially filled by a University http://daarrp.uprrp.edu/pve/Formularios/PREVAILING%20WAGE%20REQUEST.doc )

I am from Argentina, came to US, 4 1/2 years ago in H-4 and I hold a master degree and 3+ years of related experience. My occupation is to look for a job.

I am reading the newsletter (but more the news ticker daily) for at least a year. I might get a job now so I am interested in H-1B, PERM, accountability of unused time under H-4, my husband is under RIR, etc.

The quiz took me about 4 hours to solve. I first compared the states with the prevailing wage against all the states and found out which ones did not have the request form, then I started searching in Google trying to find the forms.

Thank you so much and I look forward to talking to Mr. Shusterman soon.

Carina B.
Congratulations, Carina! Your hard work not only won a free consultation for you, but the information that you provided will be helpful to our readers. We have posted it online at
http://shusterman.com/departmentoflaborusimmigration.html#3B
Carl Shusterman
June 7, 2005
Certified Specialist in Immigration Law, State Bar of California
Former U.S. Immigration & Naturalization Service Trial Attorney (1976-82)
Board of Governors, American Immigration Lawyers Association (1988-97)
Phone: (213) 623-4592 Fax: (213) 623-3720
Law Offices of Carl Shusterman, 600 Wilshire Blvd., Suite 1550
Los Angeles, California 90017
In times of shrinking expectations,… everyone feels like a victim and pushes away outsiders to defend his own corner. – Robert F. Kennedy
- Professor Oscar Handlin, America's Foremost Immigration Historian
Quick Links -
About Us
Back Issues of Our Newsletter
Citizenship
Client Testimonials
Forms Download
Green Cards
Job Search
PERM
Processing Times
Schedule a Legal Consultation
Subscribe to Our Newsletter
Success Stories
Temporary Visas
Visa Bulletin