I-751 Waiver Where a Marriage Ends in Divorce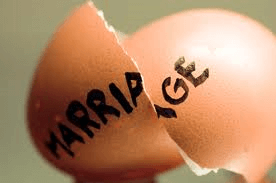 What happens if your marriage ends in a divorce before your conditional permanent residence (CPR) expires?
You should submit an I-751 waiver to the USCIS as soon as your divorce becomes final.
Most foreign-born persons who marry U.S. citizens apply for a green card in order to remain in the U.S. with their spouse. In order to become a permanent resident, they must first file for a 2-year conditional green card, and then submit form I-751  to apply to remove the condition and obtain a 10-year green card.
But what if your marriage ends in divorce or annulment before the 2 years are up? Can you still keep your green card? Will you be deported?
In this video, Immigration Attorney Carl Shusterman (former INS Trial Attorney 1976-82), whose law firm has prepared hundreds of successful applications over the past 28 years, explains how to prepare and submit an I-751 waiver if your marriage has ended before the 2 years are up.  The key is to document your I-751 waiver as completely as possible.  Include proof of joint assets, income tax returns and, if possible, detailed affidavits from your former spouse and his/her parents.

"With the invaluable help of Carl Shusterman's team my wife and I fulfilled our dream of being together after being apart for several years. The immigration process is a very delicate matter and the paperwork needs to be presented properly, and when it is about being with your loved ones, you should only let the best in the business handle your case." (More client reviews…)
For more information, please visit our Green Cards through Marriage page or schedule a legal consultation with one of our attorneys.


Skype Consultations Available!